We specialize in, supply and install the following Cassette Roll Up Insect Screen Windows in South Africa
---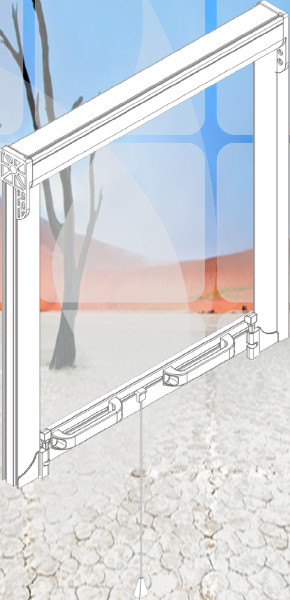 Product overview
The Crealco Cassette roll-up insect screen for windows offers the perfect fusion of style and functionality in both your home or office space. The Crealco Cassette insect screen is ideal for keeping out insects in the hot summer months, while allowing ventilation throughout your home.
The Wispeco Cassette 40 roller insect screens complement the existing decor giving complete protection from flying insects and other airborne pests. The are suitable for both commercial and residential installations.
Roller Case, including mesh, roller tube and sliding bar
Side Guides
Accessory kit
The above components combine make up the Cassette 40
The assembly of the selected version requires very simple tools and takes only a few minutes to cut and assemble the cassette with the end caps found in the accessory kit. This can be done in the workshop or on site prior to installation.
The installation is equally simple for a competent DIY person.
The system has been designed in a way that it will accept a few millimeters of tolerance in the measurements without altering the performance or the aesthetics.
Wall Chart